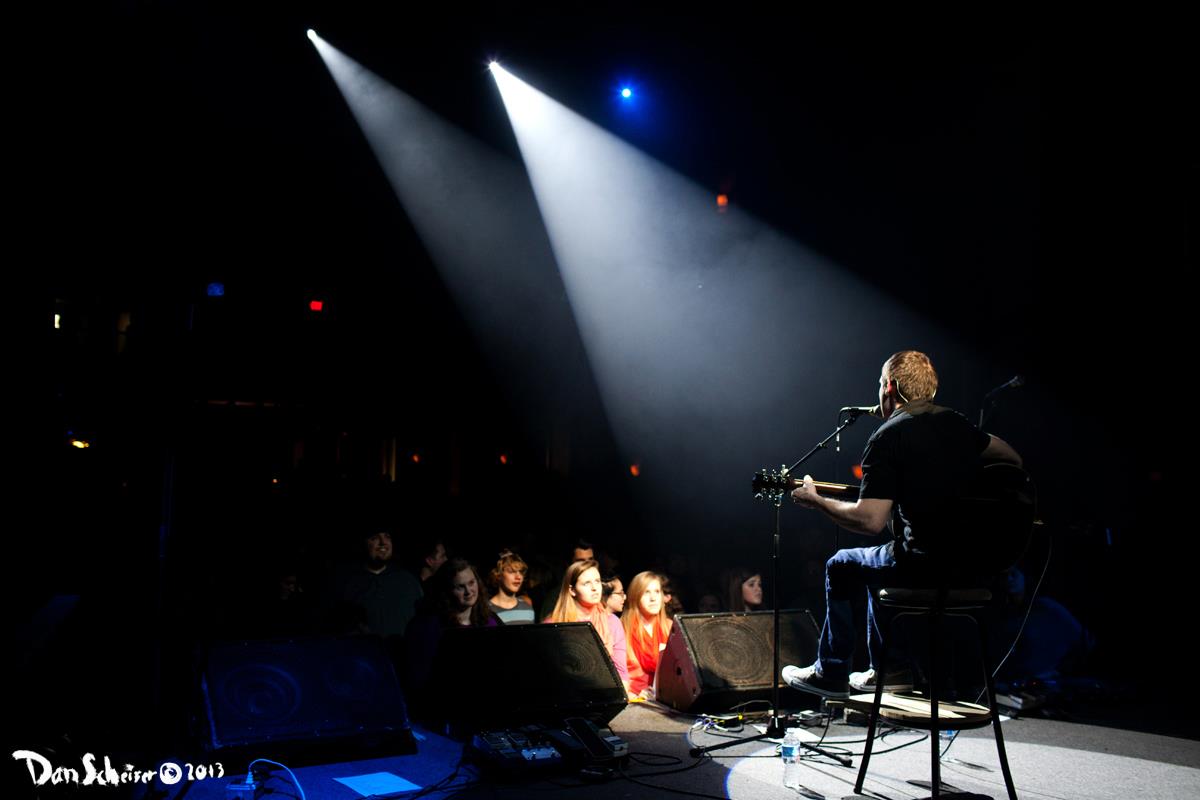 who i talk to
EVENTS & ORGANIZATIONS
corporations
Chris has spoken and performed for several businesses over the years large and small. He trades in the monotony of powerpoint for the energy of vulnerability and passion. He uses music to brings the heart back into corporate, showing that everyone from the CEO to the front desk beat as one. He instills individual confidence and communication while entertaining and uplifting the room. If you want a team building experience that truly out of the ordinary, than look no further.
topics include
People come first

Joy in the workplace

The courage to be flexible

Diversity

Leadership

Balance

Critical Thinking and critique
Becoming a tribe

Communication

Individual confidence for group sake

Being unique in business

Creative connection

Self advocacy in a professional world

The power of vulnerability in business

Making your mark
medical
Chris has has grown up in and out of hospitals. He provides a unique patient first viewpoint from a place of mentorship and experience. Physical Therapists and medical professionals alike will be reminded of their capacity to heal through connection as well as knowledge. Healing begins and ends with a hopeful, comforting bedside manner. The human body is more than a machine and those who heal deserve to receive as much care and respect as they provide.
topics include
Healing as a community

Healing youth

Doctor patient relationships

Assuming progress
Leading with kindness

Healing for the healer

Passion for the patient

Mentoring

Conscious risk taking
schools
(all ages, from kindergarten to phd's)
Chris has spoken to thousands of students and teachers over the last decade. His presentations use music, communication and humor in order reconnect young people and educators alike back to themselves. It's easy to feel isolated when you're still learning about who you are. His performance includes tools to shield youth from the labels of others as they grow into themselves. Bringing a unique perspective to advocacy for both students and teachers his vulnerability unites people young and old giving education a sense of community.
topics include
The gift of time

How unique we are

How similar we are

Mentorship

Finding kindness in chaos

Who you will become

The illusion of fear
Labels

Being underestimated

Patience

Standing out and fitting in

The love in teaching

The love in learning

Finding courage in a group

The gift of growth
spiritual organizations
Chris has spoken to many spiritual groups. He provides a unique look at faith and talks of uniting the head and the heart to empower consciousness. Your organization will be reminded of the power behind forgiveness and acceptance in the same breath. Through the presentation, we are shown the value of individual spiritual practice and gratitude for the community as a whole.
topics include
The chaos and calm of spiritual practice

Consciousness

Patience

Being Universal

Healing with words
Forgiveness

The power of written gratitude

Heart centered communication

The language of acceptance

The absence of judgement